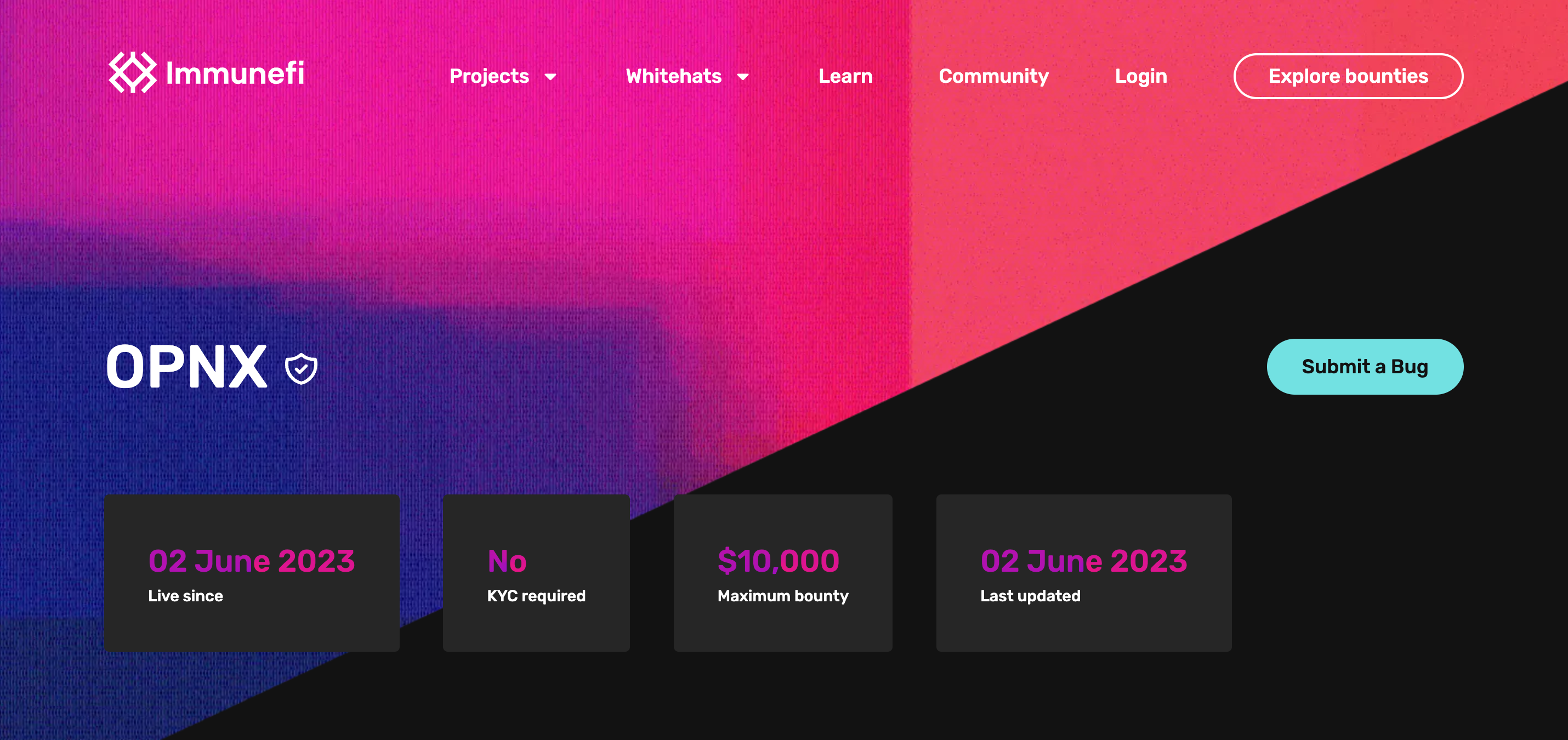 OPNX is excited to announce the continuation of our public bug bounty program hosted on Immunefi, the world's premier bug bounty platform for smart contracts and blockchain software. We are dedicated to maintaining the integrity and security of our system, and this initiative is a testament to that commitment.
If you possess the skill and inclination to find potential vulnerabilities, we encourage you to contribute to our cybersecurity efforts. If you stumble upon a security-related issue within our system, kindly report it through our program at OPNX Bug Bounty Program https://immunefi.com/bounty/opnx/.
Please note that all bug bounty communications will be managed exclusively by Immunefi. They are our designated intermediary for this endeavor, ensuring a transparent and efficient communication process. Once a report is submitted, the team at Immunefi will work closely with you and our internal security team to verify and address any valid vulnerabilities.
For those interested in participating, we recommend visiting the bounty page on Immunefi. Here, you will find comphensive details about the types of accepted vulnerabilities, potential payout amounts, and the governing rules of participation. We've established these guidelines to maintain fairness and clarity throughout the process.
We highly value the cybersecurity community's effort in keeping our platform secure and reliable. This bug bounty program not only helps us identify and fix potential threats but also provides an opportunity for skilled individuals to be rewarded for their contributions.
Your participation in the OPNX bug bounty program is a significant stride towards achieving this goal. Your expertise and diligence are deeply appreciated. Happy hunting!